As spring rolls in and blesses us with warmer weather and brighter mornings, many tenants may have the urge to freshen up their homes and clear away the last traces of winter. When it comes to renting a property, decorating requires a few careful considerations, which is why it's important to think outside the box and find ways to make impactful and deposit-friendly enhancements so that you can get the best out of your home, whatever the season. Keep reading to find out how to transform your rental property this spring…
Change pillows and bedding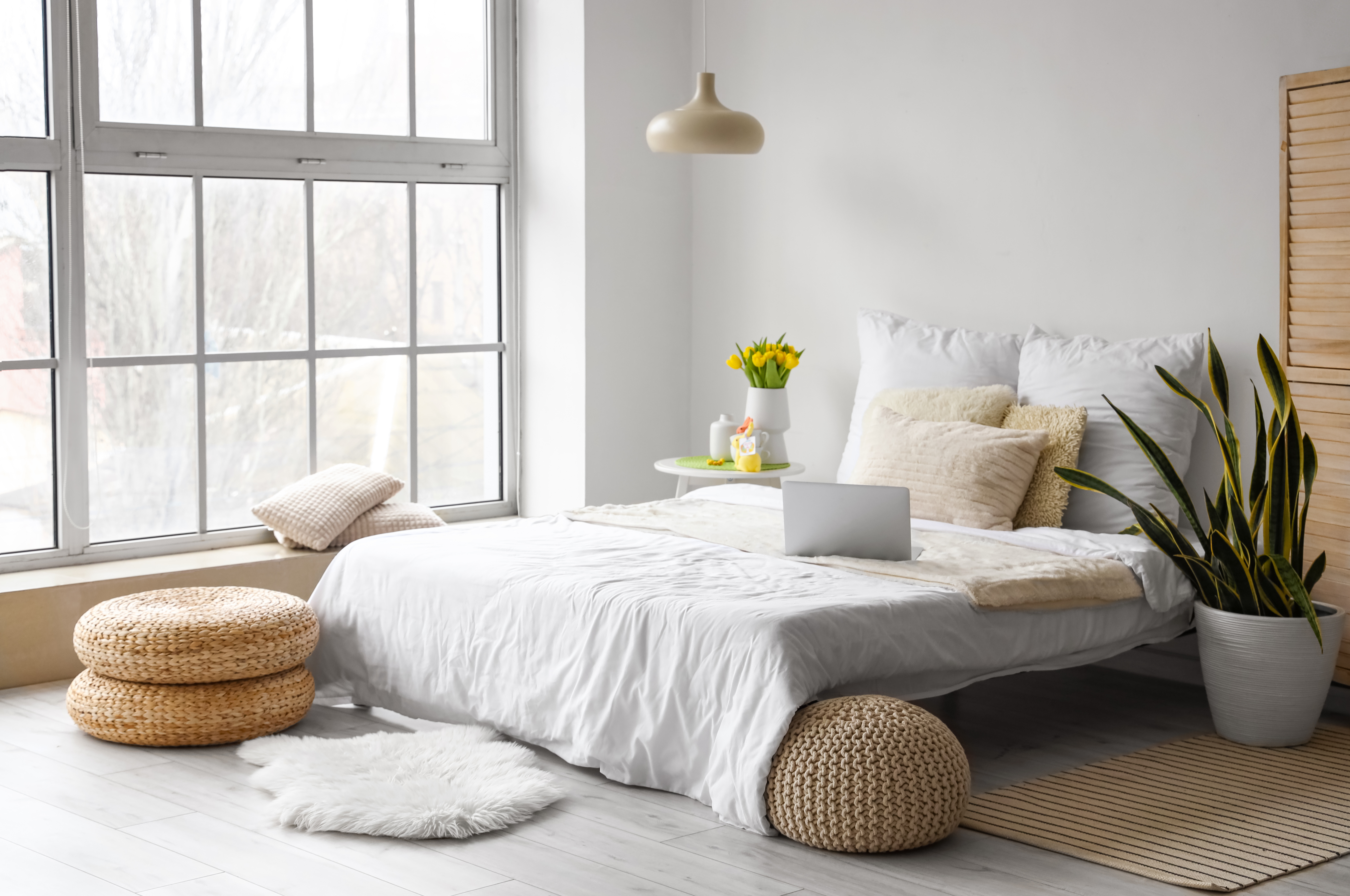 With natural lighting flooding in, fluffy pillows and thick blankets can start to look out of place. Switching to light and airy fabrics will brighten up the space by allowing light to flow freely throughout the rooms. You can also complement your colour scheme with feature throw pillows and bright duvets which will play into the season's vibrancy.
Hang artwork without nails
Whether it's personal photographs, abstract art, or one-of-a-kind wall décor, creating a gallery wall is a great way to change the mood of a room and make any home feel more like your own. Rather than chipping the paintwork or creating holes with nails, you can mount wall décor to your heart's content using damage-free hanging strips!
Go green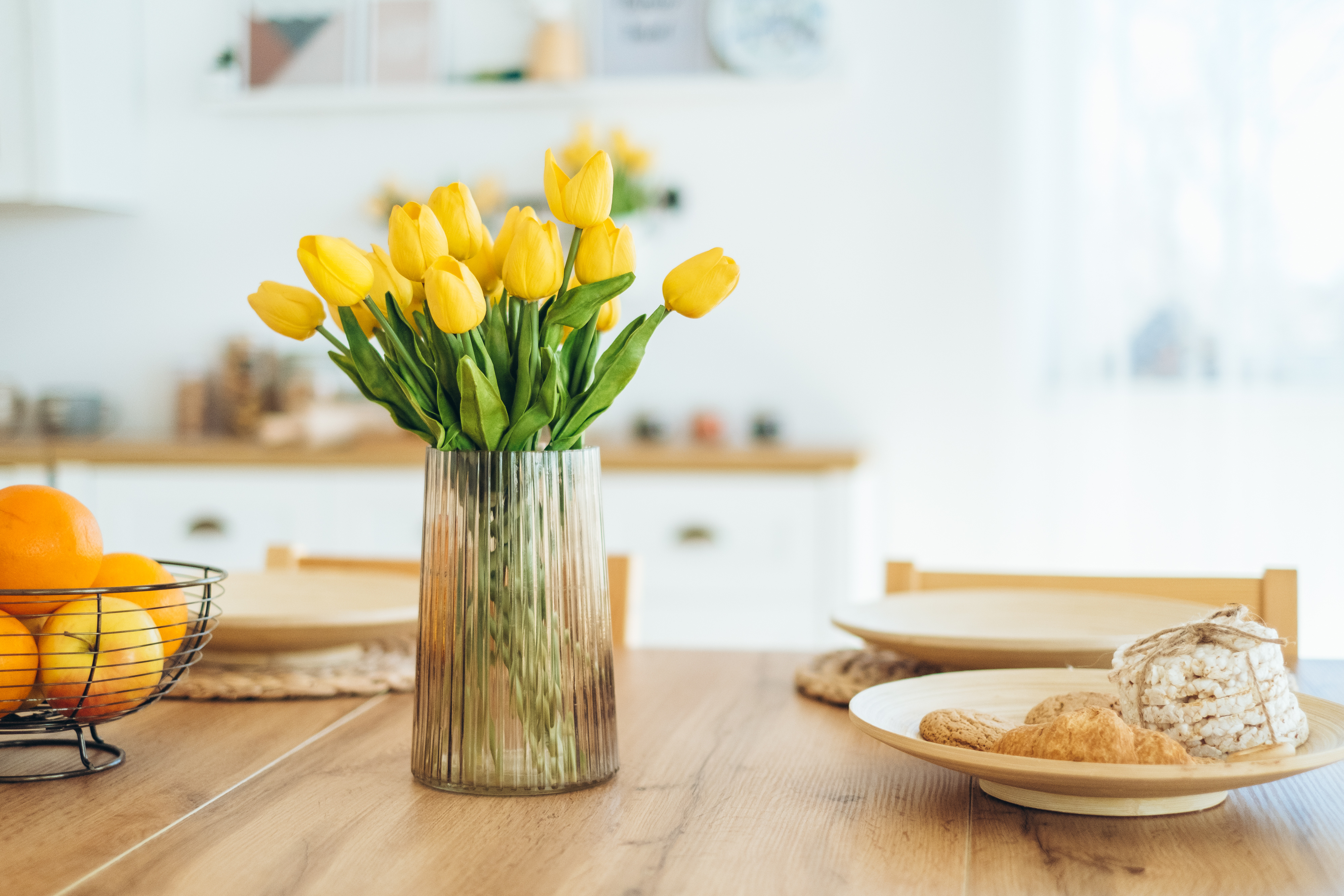 Houseplants and their soothing qualities can enhance any room and bring life to a space whilst also improving your general health and wellbeing. Spring is the best time for growth and freshness, so make the most of the season by adorning all your shelves and surfaces with bright flowers and leafy greens.
Make a statement
There are plenty of ways to personalise your rental property and add that 'wow-factor' without making any irreversible changes. If you find yourself wishing you could change your rental home's carpets or flooring, a statement rug is a great way to brighten up the room, cover up any flaws or transform the entire look so that it's better suited to your taste. You can also incorporate your favourite springtime patterns and colours by swapping out the curtains and adding some bright detachable chair seat pads to enhance what the property already has, rather than altering anything.
Spruce up outdoor space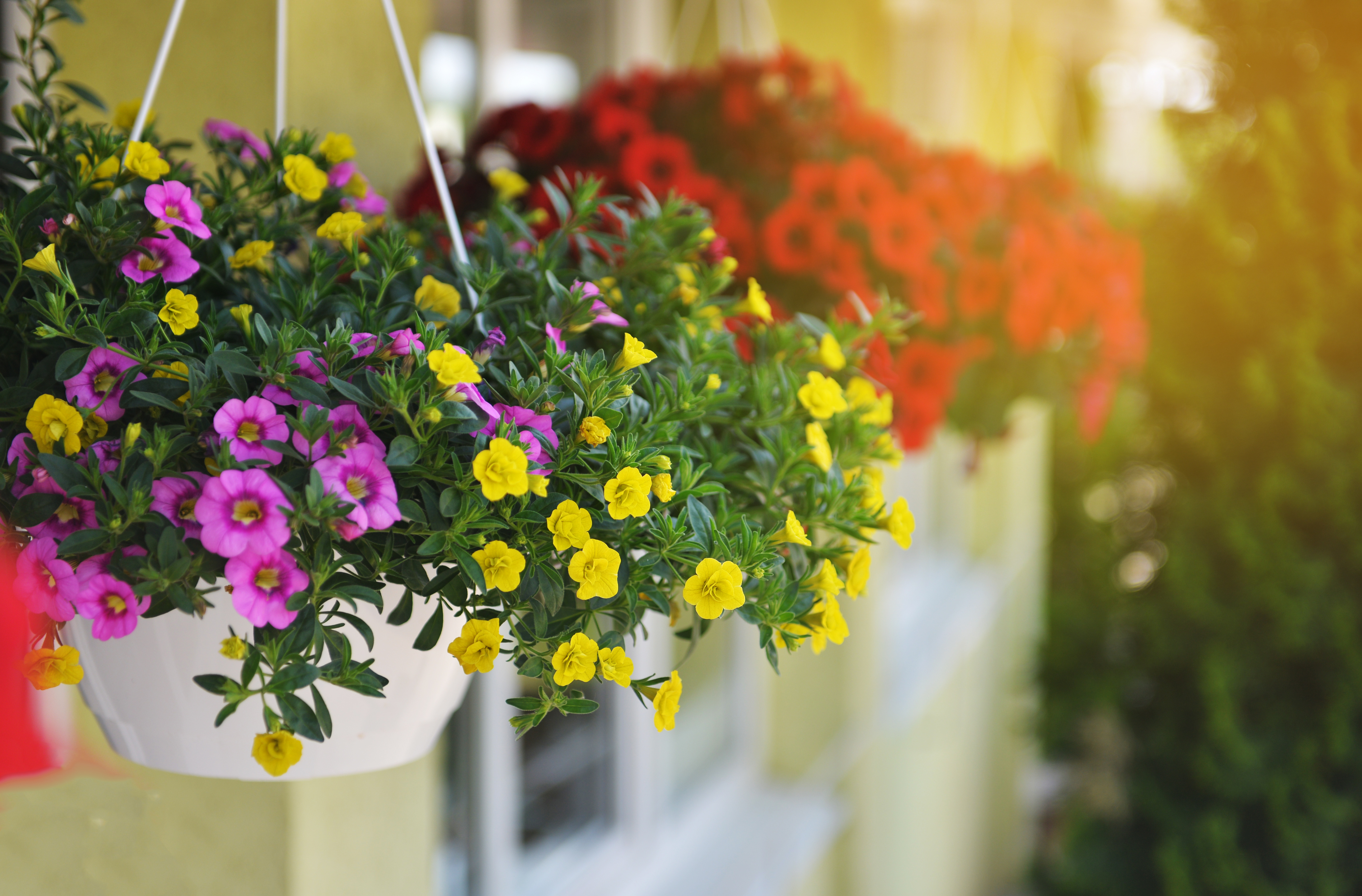 If your home benefits from a garden or outdoor area, spring is the perfect time to get it looking its best! A few simple outdoor modifications might be all you need to prepare your home for any upcoming barbeques, Easter egg hunts or outdoor Sunday mornings. Place some tactile furniture in any sheltered areas to section off spots for entertaining and relaxing. Outdoor rugs are a great way to inject some colour into your garden without having to go to the trouble of planting and maintaining flowers, but if you do want to breathe a little extra life into your outdoor area, decorate all your favourite spots with potted plants, window boxes and pretty hanging baskets.
Contact us
Are you thinking of renting or letting out a property this spring? Get in touch with your local Guild Member today.